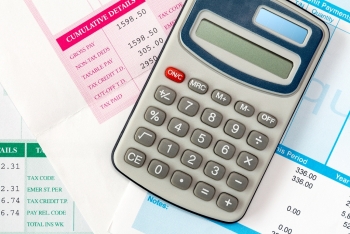 Payroll is an important part of your business, yet it is one of the most time consuming aspects of any company. In addition, when you consider the ever changing tax laws, employer mandates and technologies; you and your team are spending valuable time trying to keep up with these changes. These changes can unknowingly cause costly mistakes resulting in your company paying penalties and unnecessarily eroding your hard earned profits.
The Anna M Thomas group is here to help! We work with you to customize and streamline your payroll processing. We can help you avoid costly penalties and accrued interest with timely and accurate local, state and federal tax deposits and filings. Our IT team insures our technology is leading edge to provide you with the most up-to-date options on the market. We have Human Resource expertise available when you need it, as well as options for Employee Benefit Plans, Flexible Spending Accounts, HSAs and more.
With over 24 years of experience, Anna M Thomas is the right choice for payroll solutions in San Angelo, Texas.